Boiler Repairs in Paulton, Frome & Wells
Our boiler repairs are always Gas Safe registered, and we serve customers in Midsomer Norton, Frome, Wells, Shepton Mallet, and the surrounding areas from our location in Paulton.

Has your boiler broken down?
Benny Boilers Ltd can identify boiler problems quickly and perform rapid boiler repairs to get your heating back up and running. Whatever the source of your boiler problem, our highly trained heating engineers can assist you. Please call 07545373779 to reach us.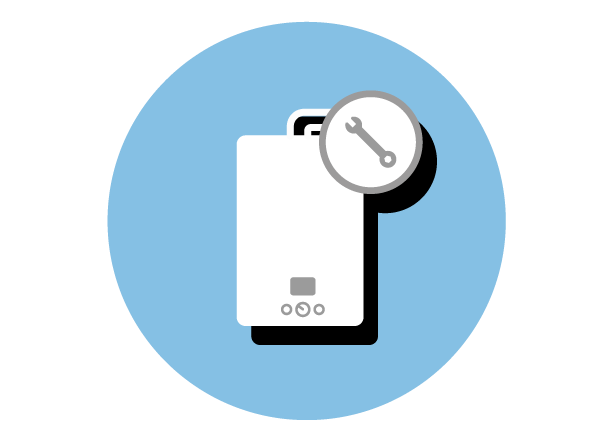 What does our boiler repair service entail?
Low-pressure
Symptoms of low pressure in your boiler system include radiators that don't heat up properly. Another way to discover low pressure is to check your boiler pressure gauge. To find out what temperature your boiler should be set to, consult the owner's manual. If the pressure in your boiler is low, our heating engineers will be able to find a remedy and restore the boiler's normal operating pressure.

Frozen Condensate Pipe
Your boiler system's condensate pipe removes potentially dangerous residues. During the colder months of the year, these pipes are prone to freezing, resulting in a system obstruction. Our professionals can not only clear your condensate line, but they can also prevent it from clogging again in the future.
The buildup of sludge and debris
Clogs, overheating, and strange noises can all be caused by sludge and debris accumulation in your boiler system. Contact our local heating professionals if you feel sludge and debris have gathered in your boiler system.
Why should you choose Benny Boilers Ltd to repair your boiler in Paulton or the surrounding areas?
Benny Boilers Ltd is a locally owned and operated company in the area. We have been providing valuable services to our clients for over 12 years. We believe in offering not just safe and dependable boiler repairs, but also excellent customer service. Take look at our over 35 positive reviews to see what we're talking about.
All work on your gas boiler will be conducted to the highest standards and registered with the Gas Safe Register with the least amount of downtime feasible. Your heating engineer will keep you informed throughout the process, so you can relax knowing that your boiler is in good hands.


Our expert heating engineer can schedule a repair or offer guidance for your boiler repair
To learn more about our boiler repairs or to schedule one now, call Benny Boilers Ltd at 07545373779 or fill out our short contact form. Benny Boilers Ltd serves boilers in Paulton, Midsomer Norton, Frome, Wells, Shepton Mallet, and the surrounding regions in North East Somerset.